We, as human beings, like beautiful things. We're simple beings. If something is eye-catching, we remember it and we treasure it. That's probably why we're attracted to elegance. When you think of elegance, what comes to your mind? Storyteller would describe elegance as a nice-looking lady wearing a long gorgeous dress, slowly descending the staircase, as gracefully as a swan, looking life she's floating on a cloud. Song writers would describe elegance as the way their lovers' kiss their lips. Poets would say it's the way the moonlight reflects on a girls' cheeks. To me, however, elegance is beauty in its' simplest form. Elegance is neatness and simplicity and beauty all combined together to make something spectacular. So, if you're someone who wants to have an elegant wedding, that's what you have to focus on, simple, beautiful and neat way to make your wedding memorable.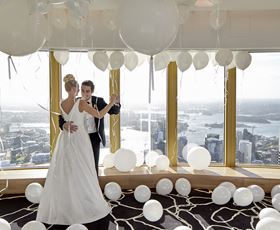 Decide on a Budget
Everyone thinks that you need to have a lot of money to have an elegant wedding. If you're someone with two, three millions lying around, then, that's great. But, most of us do not have that kind of luxury unless we want to live homeless after the wedding. You don't need to spend a lot to have an elegant wedding. Even if you do, your wedding most probably won't be featured in news and magazines. So, there is really no need to spend that much when you can easily have a beautiful wedding in a gorgeous wedding venue with amazing food for a reasonable budget. All you need to have a good plan. You also need to do some research. The first step is to decide on a budget.

Decide on a Location
Now, let's break down important things we have to consider. When it comes to the location, it will probably be the most expensive thing on your wedding list of things to do. But, that's okay, because you can cut your guest list and still have the perfect wedding at the perfect location. When you're looking for a location, try to find a business that offer plenty services, not just the venue. Some businesses offer food, decorations, advice, help with planning, people and some even offer ballroom hire services in Melbourne. Find a good business with a lot of experience and good feedback. If you can find a business that offer multi services, your food problem, the decorations problem and many other little problems will be solved. Since you will be taking the services from the same place, it will be easier to stick to your theme and you will get a special deal.

Decide on What You're Going to Be Wearing
When it comes to elegant weddings, we can't forget about what the happy could is going to be wearing. Elegance can be easily perfected through clothes. You don't have to spend a lot nor do you have to find an extravagant dress or a suit to be elegant. You can easily find a good business that rent beautiful clothes or you can borrow a suit or a dress from a friend.
Read more